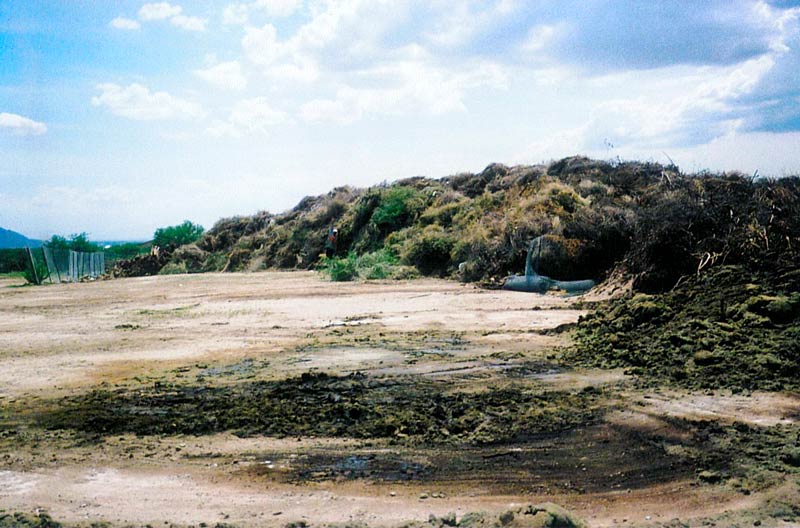 When the time comes for you to approach commercial land development in Arizona, the last thing you want is to have to coordinate between multiple contractors with different service specialties. Instead, make it easy on yourself and choose KMK Contracting! We offer complete site development services, backed by years of experience, including:
Land Clearing
Need trees or preexisting structures cleared from your lot? We're the company to call for quick and thorough commercial land clearing in Cochise County, AZ.
Grubbing
For ground-level shrubbery and other foliage, we can quickly and completely clear your land of growth to make sure it's ready for development.
Grading
We grade with precision based on your site's needs, whether to prevent erosion, jettison water or accommodate future installations.
Road Building
For subdivisions and private accessways, we're the team to call on for road building. We can also help you plan roads, to ensure they don't interfere with utilities or create easements on a property.
Underground Utilities
From trenching to excavation, whatever it takes to lay your underground utilities, we're prepared to deliver it.
Sediment Removal
Has sediment reduced the capacity of your water storage? Sediment removal can mean life or death to a rancher in the desert and KMK Contracting can help you increase your water storage with our sediment removal services.
Our Equipment
1000 HP Diamond Z-Tub Grinders
Bull dozer (w/brush rakes)
Excavators (w/ thumbs)
Big wheel loaders
Bobcats (w/ brush rakes and grapples)
Dump trucks
Water trucks
Prep Your Land
Ready to clear the way for your new development? Give KMK Contracting a call today and give us the details about your upcoming project. We'll provide you with the land clearing and site prep services necessary to keep the entire development moving forward smoothly. Contact us today at (520) 954-5472.